Save this article. Click here to get this post in PDF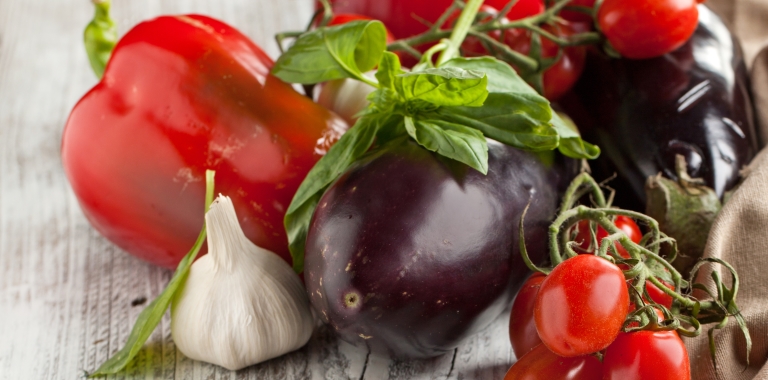 What Are Nightshades Vegetables ?
Nightshade vegetables are important to a healthy nutrition. They are fruits and vegetables belonging to the family of Solanaceae plants of the Solanum genus. This group of plants contains more than 2,500 species that are widely used as food and medicine, according to Encyclopaedia Britannica.
Night Shade Vegetables
Bell Peppers – cherry, green, red and yellow
Cayenne
Chili Peppers
Eggplant
Goji Berries
Hot Peppers
Paprika
Peppers – green, red sweet and hot
Potatoes – white and red
Tobacco
Tomatillos
Tomatoes – green and red
Nightshade plants contain a poison called solanine. While it can be fatal, the fruits and foods of these plants — many of which you'll find at your local grocery store — are safe to eat. This is because the amount of this toxic compound is lowered to nontoxic levels once they've matured. However some people have a sensitivity to nightshade plants and are unable to digest them fully. If you have a sensitivity, you may experience diarrhea, gas, bloating, nausea, painful joints, headaches and depression from consuming nightshades.
The most nutritious Nightshade.
Tomatoes are a staple of many diets for numerous reasons. In addition to how easy they are to grow, they're packed with nutrition. This no-fat fruit is high in vitamins A and C, and is also a good source of potassium, vitamin B6, and dietary fiber.
Tomatillo can help you sneak some extra fiber into your diet without adding in too many extra calories.
Bell Peppers will provide a boost of vitamin C,  One green pepper contains twice as much vitamin C as an orange.
Hot peppers — like jalapenos, serrano peppers, and red or green chilies—are good sources of vitamin C, vitamin A, and potassium. Capsacian has shown to decrease inflammation, which can help people with joint disorders walk with less pain.
Eggplant is a good source of manganese, a mineral important for development and metabolism
Blueberries just 1 cup provides a quarter of your daily vitamin C needs, as well as providing some needed dietary fiber. The fiber, when combined with the probiotics in yogurt, can keep your gastrointestinal tract in good working order.
Gojis Berries contain protein and numerous healthy amino acids.
Potatoes are a great source of vitamin C. It also contains enough potassium, vitamin B6, and fiber to make it a healthier staple than you may realize.
Possible Problematic of nightshades:
Alkaloids which can cause inflammation and stress. One type of alkaloid in nightshades, Solanine, has been studied for its ability to block cholintesterase, an important enzyme in nerve cells that often create joint stiffness and joint pain.
Calcitrol is another harmful substance in nightshades ,  excess calcitriol causes too much calcium in the blood. This results in calcium deposits in soft tissues, such as tendons and ligaments.
Lectins considered as a natural pesticide that tend to attach to the walls of the intestine. The action of lectins on the small intestine lining can cause or exacerbate leaky gut. Leaky gut occurs when things like undigested carbohydrates or lectins create little gaps between the cells of the small intestine, allowing undigested food particles to escape into the blood stream.
Should I eat nightshades?
There is not a one-size-fits all answer to this question, but there are a few issues that are widely exacerbated by nightshades. Additionally, some people are more sensitive to the lectin and alkaloid content of nightshades.
If you have one of the following issues, I would recommend eliminating nightshades (or at least strictly limiting them):
Autoimmune diseases
Arthritis
Gout
Osteoporosis
Ongoing inflammation
The best way to eat Nightshade Vegetables
If you are not sensitive to nightshade,  here are some tips to enjoy nightshades in your diet:
Choose ripe nightshades, since solanine levels are highest in unripe ones.
Cook nightshades as it reduces lectins to various level and alkaloid content up to 50%.
Use moderation and variety. Enjoy variety in your meals and that will help you eat nightshades in moderation.
Are Nightshade Vegetables part of your Nutrition?
Did you have to reduce or eliminate nightshades from your diet? Why?